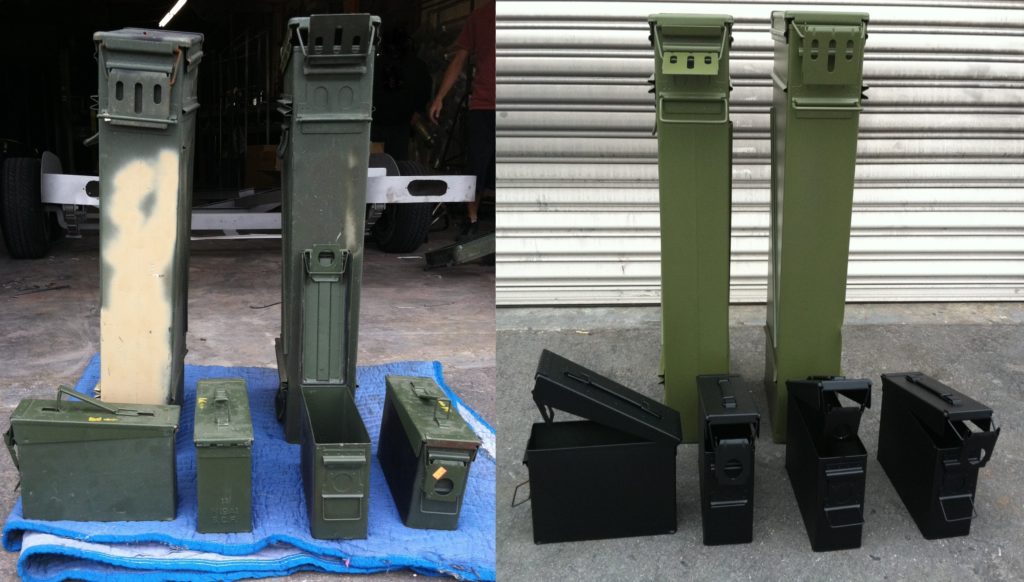 Ammunition Cans - #19 Military Green & #03 House Black
Project of the Month for May are these Ammunition Cans. Our Customer found these at a yard sale and wanted to have them Powder coated for a store display he was designing.
Keeping true to color with the bigger ones are done in #15 Military Green. The smaller, 30 Cal cans are coated in our #03 House Black.
Bet he hit the target with this killer display.