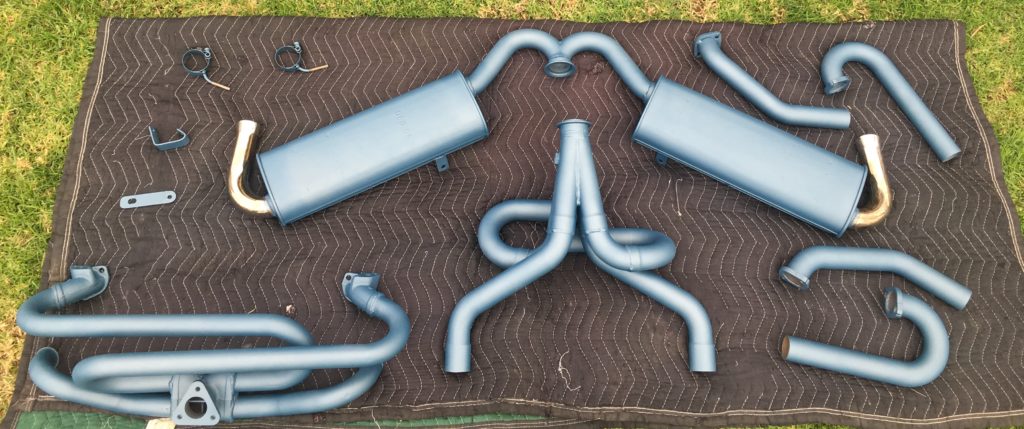 Exhaust Parts - Blue Titanium Cerakote
June's Project of the Month is one of our favorite ceramic projects we have done. This customer needed a color to match his classic auto. We ordered a few swatches and Blue Titanium Cerakote was a match!
Not only did the exhaust parts come out looking flawless, but they match the vehicle's painted accents perfectly.
PLUS!!! We loved the color so much, we now stock it!