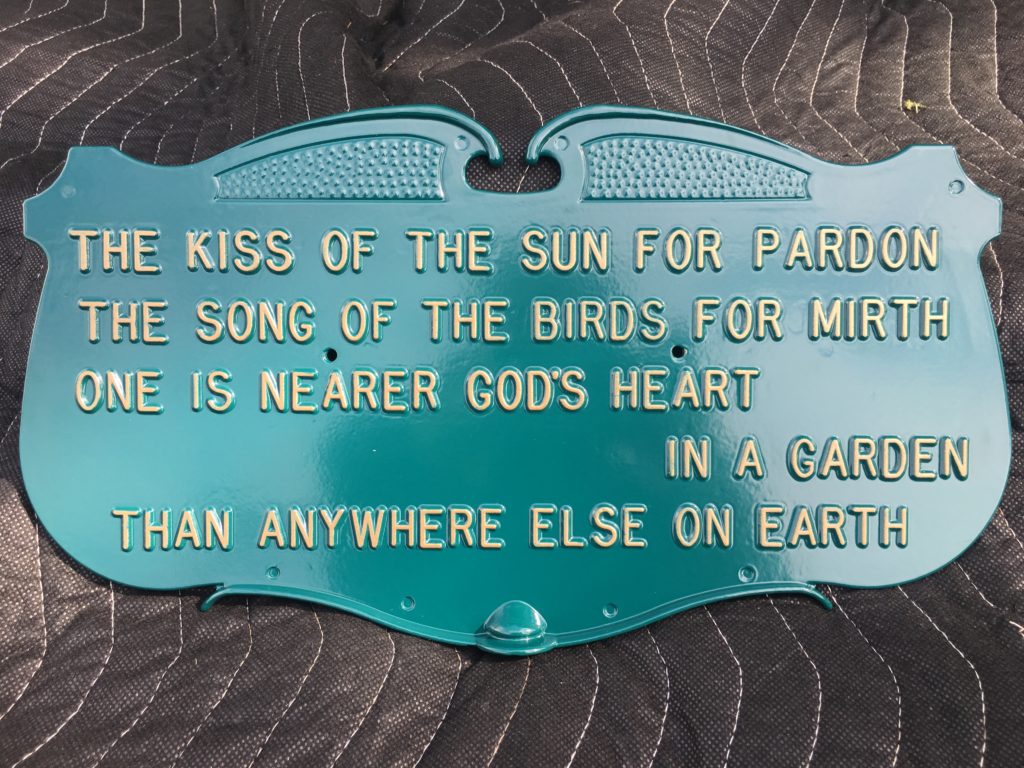 Garden Decor - #169 Mermaid Green & #123 Hyatt Gold
March's Project of the Month is this gorgeous garden plaque. The owner of plaque was restoring the piece for his wife, to whom it was a family heirloom. He wanted to match the existing colors and was able to find the colors with the powders we have in stock.
He chose #169 Mermaid Green for the background and decided to have the lettering completed in #123 Hyatt Gold.
The Plaque was restored just in time to be placed in the garden and enjoy watching the flowers bloom for Spring.